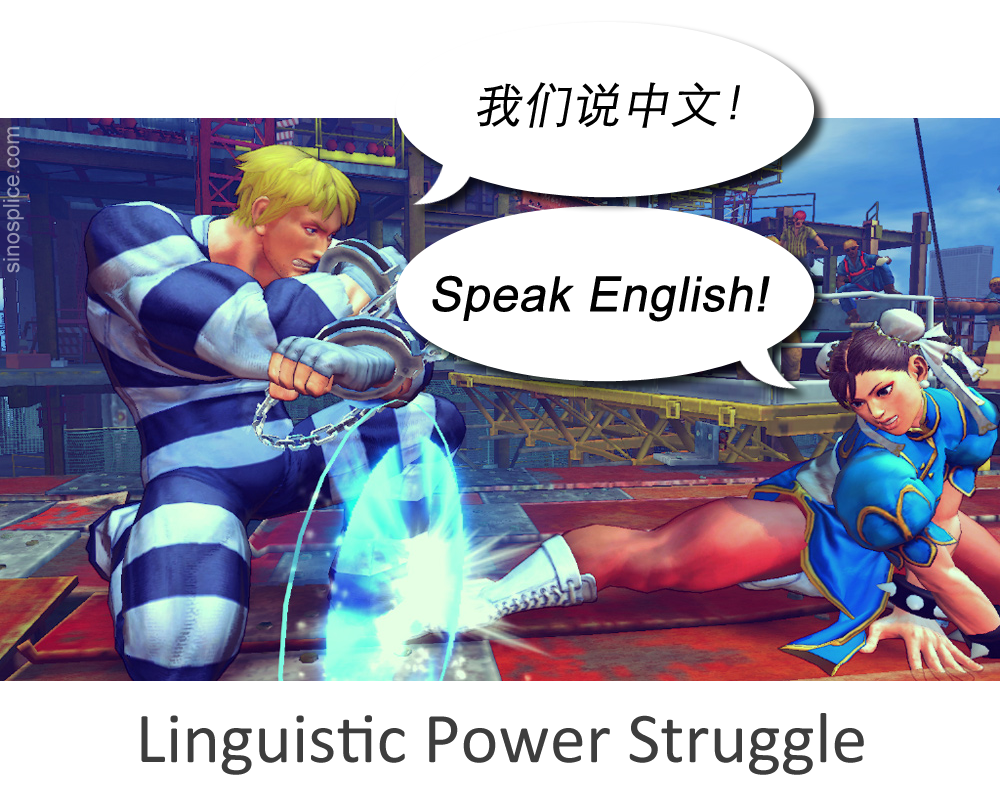 ---
The idea of the "linguistic power struggle" is one I've been dealing with and thinking about for a long time. I've made some attempts to find scholarly research on the subject, looking into discourse analysis (which is often concerned with power), expectancy violations theory, and communication accommodation theory, but so far I've turned up very little (even outside of Wikipedia!). Thus the discussion which follows will be mostly descriptive and anecdotal, but will raise more questions than it answers.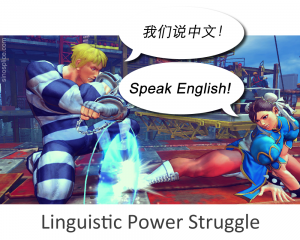 First, a typical example of the language power struggle. The dialog below is taken from a ChinesePod lesson aptly titled Language Power Struggle. I directed the creation of this fictional dialog two years ago, drawing on my own real experiences and those of other friends in China. The content in square brackets [like this] is a translation of the original Chinese. Note that the Chinese person speaks mostly English, while the American speaks only Chinese.
American: [Hello, can I sit here?]

Chinese: Sure, nice to meet you.

American: [I'm also really glad to meet you.]

Chinese: Your Chinese is very good.

American: [Not at all!]

Chinese: How long have you been to China?

American: [I've been in China for more than two years. I'm studying Chinese.]

Chinese: Oh, you are learning Chinese?

American: [I want to work in China, so I need to learn Chinese.]

Chinese: Oh. I think Chinese is very difficult for you. How do you feel this bar?

American: [It's not bad. It's just that nobody will speak Chinese with me, so I'm a little disappointed.]

Chinese: Ha ha! You are very serious!

American: [Because I want to practice more, so that I can learn Chinese more quickly.]

Chinese: I want to practice English. In Chinese, we say "[learn from each other]", you know?

American: [I know. But in China we should be speaking Chinese.]

Chinese: I like talking English with you.

American: [Heh heh, then you should go to America. I came to China just to learn Chinese.]

Chinese: I want to go to America. Let's be friends. Can you give me your mobile number?

American: [Sorry, I've got to go.]
The root of the conflict is quite clear: the American guy wants to speak Chinese, while the Chinese guy wants to speak English. There are quite a few issues contained within this small dialog, though. Below I'll get into more details.
---