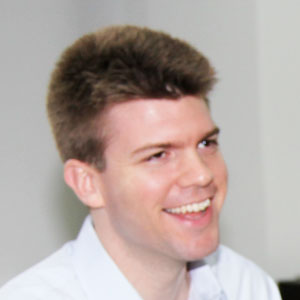 John Pasden is a Shanghai-based linguist and founder of AllSet Learning, dedicated to helping adult learners overcome the major obstacles they face learning Mandarin Chinese. He is also founder and editor-in-chief of the Mandarin Companion Chinese graded reader series.
John started learning Mandarin in his 20's in university classes, then later moved to China, where the real learning happened. Throughout his learning process, he has kept an open mind to different learning styles, but has remained skeptical of the conventional wisdom in the field of teaching Chinese, which often fails to fully take into account the learner perspective. Sinosplice is John's way of addressing certain key linguistic and cultural issues.
John earned his master's degree in applied linguistics in an all-Chinese program meant for natives at East China Normal University in Shanghai. He has been sharing his learning tips on Sinosplice since 2002, and has oversaw academics and product development of ChinesePod's unrivaled archive of 3000+ practical, modular Chinese lessons from 2006 to 2013. John was also the main foreign host of ChinesePod lessons, appearing in thousands of Elementary, Intermediate, and Upper Intermediate lessons.
In 2010 John founded AllSet Learning, a learning consultancy which helps foreigners in Shanghai learn Chinese. At AllSet Learning John focuses on highly personalized human interaction, with technology playing an important supporting role. AllSet Learning is also developing its own learner-centric resources such as the Chinese Grammar Wiki.
In 2013 John founded Mandarin Companion with Jared Turner, and oversees and directs the creation of accessible reading material with the support of AllSet Learning staff and corpus analysis technology. John co-hosts the You Can Learn Chinese podcast (part of the Sinica network) with Jared.
John is originally from Tampa, Florida. He graduated from the University of Florida with a degree in Japanese in 2000, after which he promptly relocated to Hangzhou, China, where he taught English and maniacally practiced Chinese. For more on how John learned Chinese, see:
John moved to Shanghai in 2004 to further his career in Chinese pedagogy (that's 对外汉语 in Chinese), and lives in the Zhongshan Park area with his wife, two young children, and dog. He has lived in China for 23.3 years.
Get in touch!
John is always happy to hear from readers, and often meets up with other Chinese learners in Shanghai. Write him at john (at) sinosplice (dot) com. Alternatively, you can find John on Twitter @sinosplice.