---
Just Launched ARC (Advanced Readings in Chinese)
---
Each newsletter consists of roughly 5 short pieces (excerpts of longer articles, which are cited and linked). The 5 pieces typically consist of:
a news item
a "social trends" item (less time-sensitive, more focused on modern China and "the buzz" currently en vogue)
a visual piece
an alternative piece related to art, poetry, music, propaganda, or something else
a joke
(If this stuff reminds you a little bit of Reader's Digest, or the Chinese version 读者 (Dúzhě), you're not crazy! There was definitely some inspiration drawn from those.)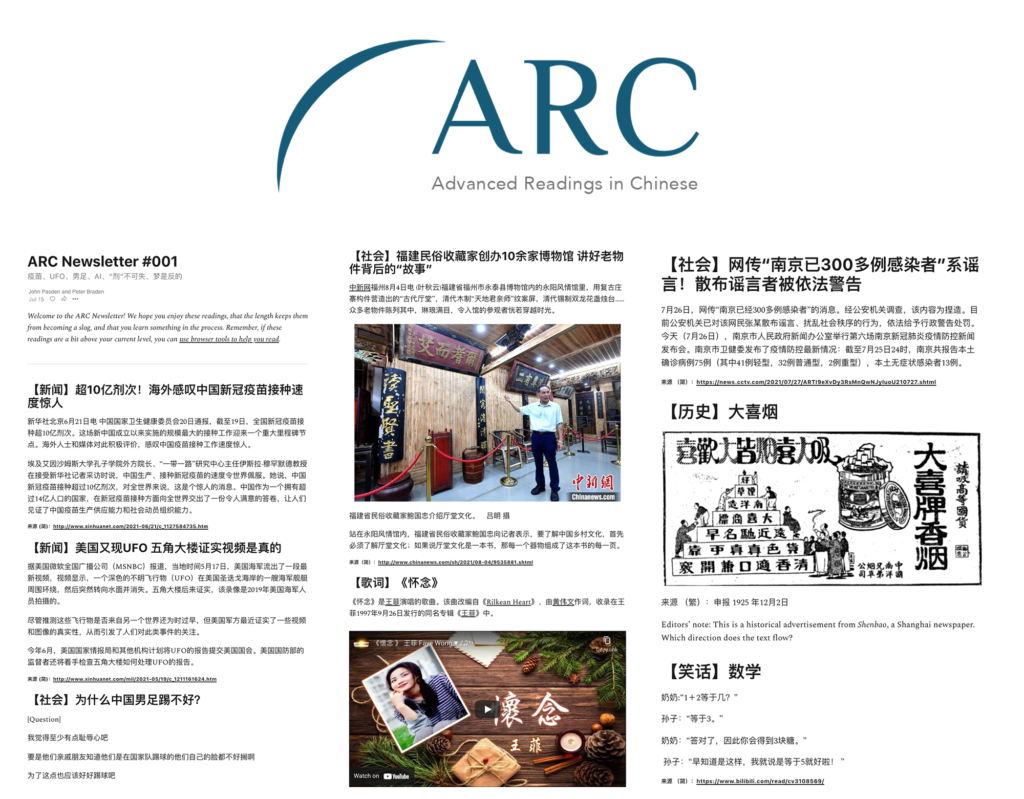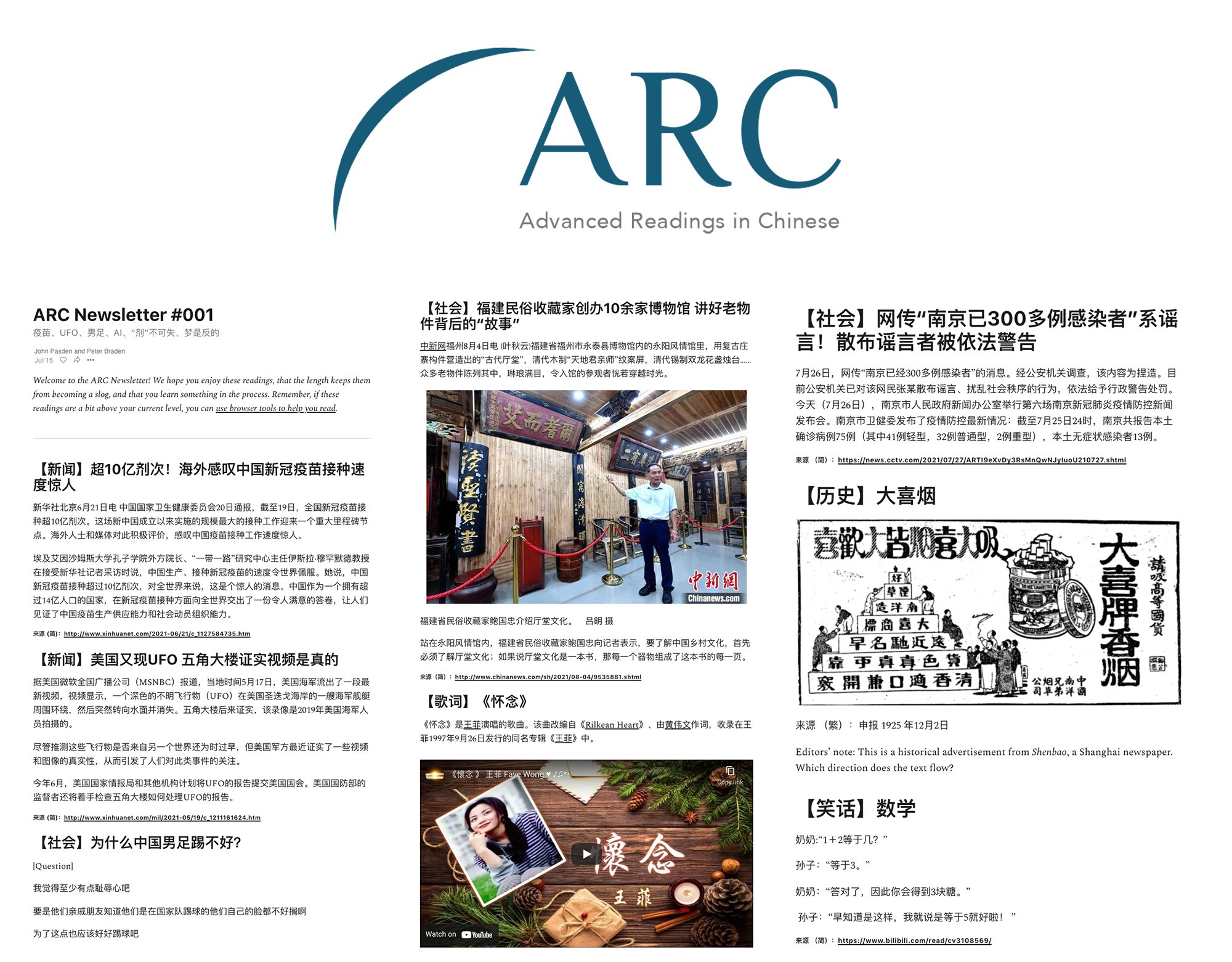 ---
Advanced learners, head on over to the Substack ARC newsletter page and check it out!