---
100 Chinese History Keywords
I'm not a history buff. I recognize it's important to study history, and that no educated person should be ignorant of history. So while I do read about Chinese history, I don't do it a lot. But every time I do pick up a Chinese history book, one of the things that drives me crazy about books on this topic is that so often there are no Chinese characters given for important names. (Or characters are given, but no pinyin.) Is this so hard?
China Simplified has a new book out called History Flashback. It's a fun read, beautifully illustrated, and it's actually pretty short! How does one condense "5000 years" of Chinese history into only 200 pages? Well, it's possible. And although the book does a pretty good job of providing characters and pinyin for the Chinese names and other words mentioned, it seemed like a good starting point for a list of "essential Chinese history terms."
So using this book as a starting point, my company AllSet Learning teamed up with China Simplified to create this handy list of 100 Chinese History Keywords. It's a free PDF; no signup needed. Just download.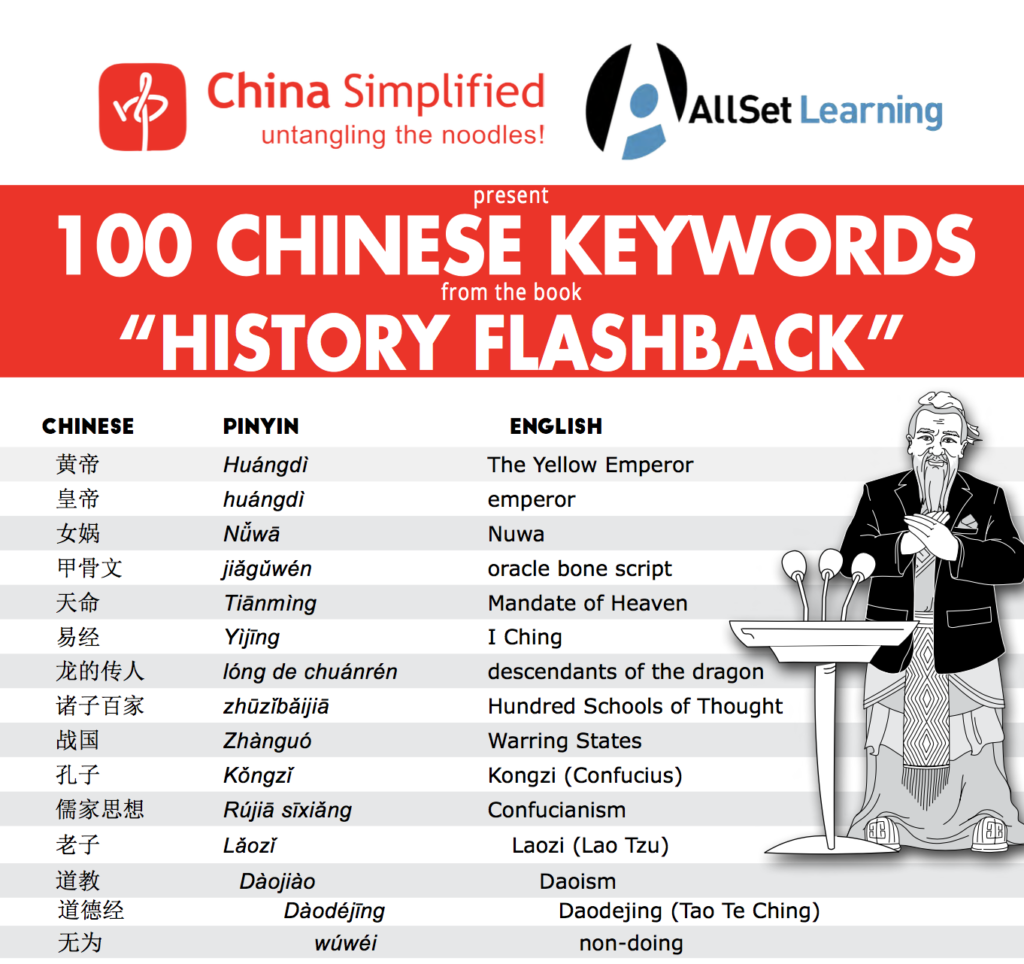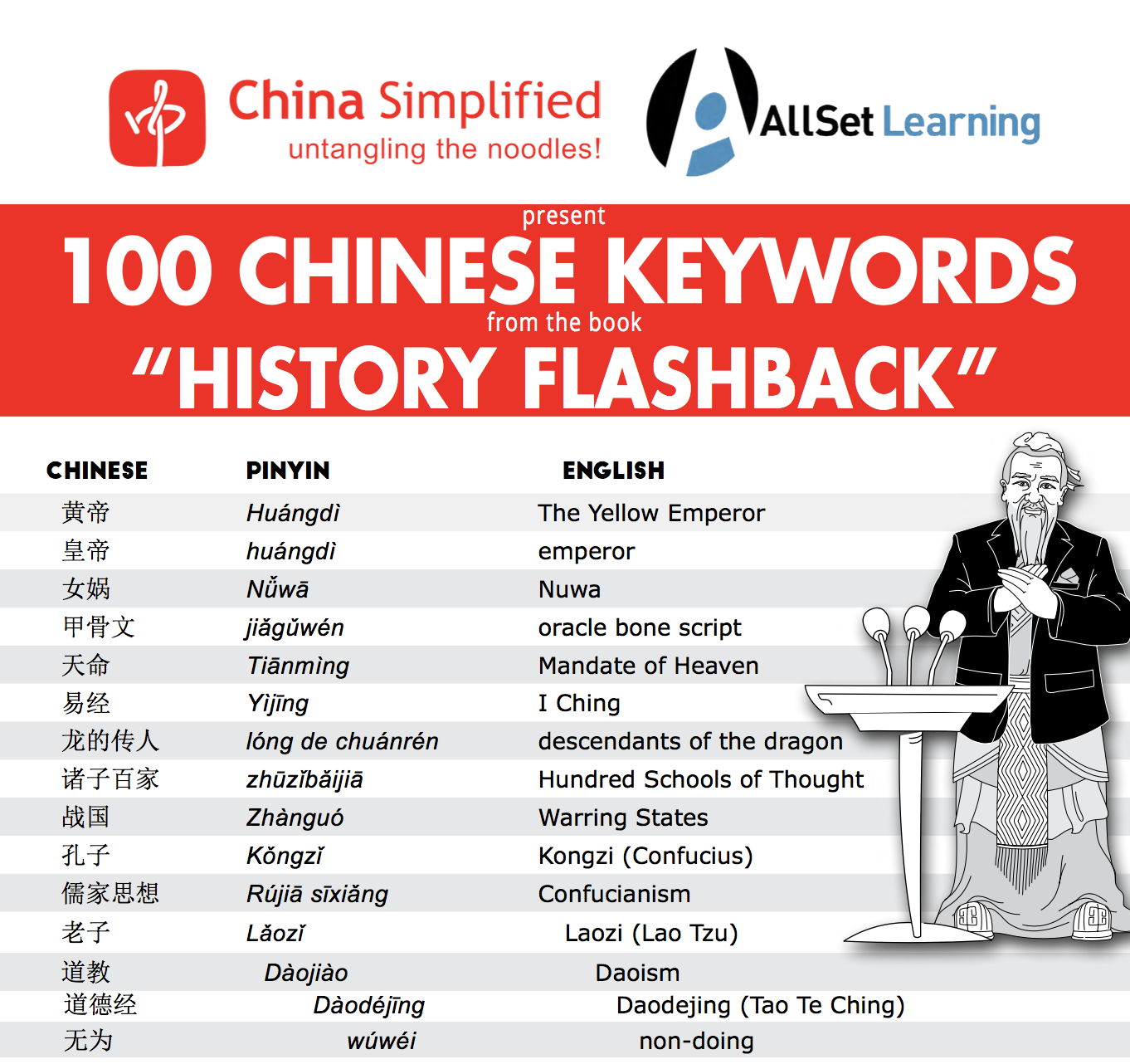 It was hard narrowing the original candidate list of 500 or so to only 100, but I think we did OK. What do you think? Are there any glaring omissions that an intermediate learner would really want?
---
Apr. 26 Update: We had a repeat word in the original list. It's been removed, and we're still at 100!