---
Language Power Struggles, 9 Years Later
Probably my most popular blog post ever has been the Language Power Struggles one from way back in 2010. It's hard to believe it's been 9 years since I wrote that, and when I recently discussed the issue with Jared in our podcast, I realized that my attitudes have changed a bit over the years.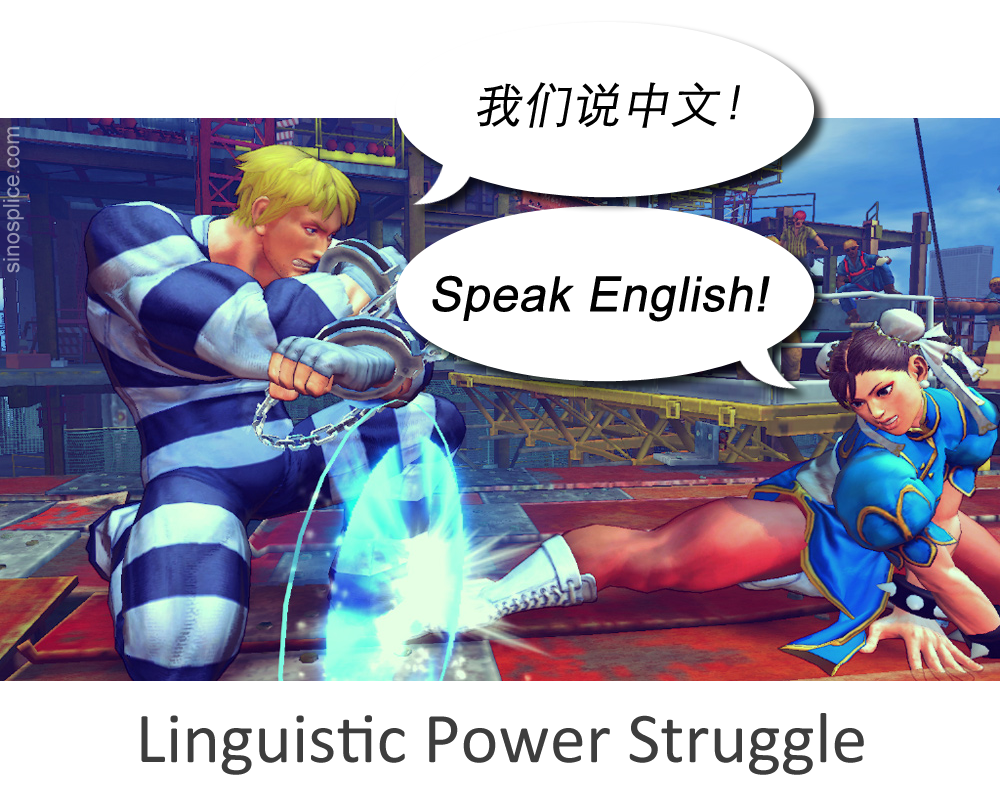 The advice that I gave in that article still stands: that in a battle of wills where communication is not the goal of interaction, no one really wins. And if you're interacting with Chinese people both to improve your Chinese and to have meaningful communication with other human beings, it's best not to participate in these silly "power struggles."
And yet I can clearly remember routinely participating in these meaningless battles of will, whether at a restaurant talking to the server, or in a store, or getting a haircut… And now I recognize that back in the beginning a big part of what drove the stubbornness to engage in the struggles was insecurity. As if by refusing to communicate with me in Chinese, the other person was insulting the Chinese level I had worked so hard to achieve. I imagine the other person may often have felt the same way. So then you're left with two egos duking it out over language supremacy, but also not really even caring about the other person's level.
So nowadays I'm a lot more laid back and compassionate about people insisting on using English with me. Not everything has to be about principles of efficiency or showing proper "respect." I know, it sure took me long enough to recognize this (and it's a bit embarrassing), but I think that at the root of it was simply a dearth of quality communication in Chinese. After starting my own company in 2010 and working with all Chinese staff all day every day in Chinese, I no longer felt a need to use Chinese in every other interaction, because I had my fill.
So, to those of you who, like me, like to ponder these sociolinguistic issues, I ask you: do you participate in language power struggles? Do they annoy you? Is your emotional reaction to them (or lack thereof) a factor of your own personality, or do you think it's related to "having your fill" practicing Chinese? How big of a factor is linguistic insecurity?
P.S. I like the "Han Solo-Chewbacca communication" concept Jared brought up in the podcast!