---
iBooks Just Got an Awesome New Chinese Grammar Book
I've been criticized recently for not being self-promotional enough, so here's a quick note to announce that the Chinese Grammar Wiki ebook is now in the Apple iBook Store!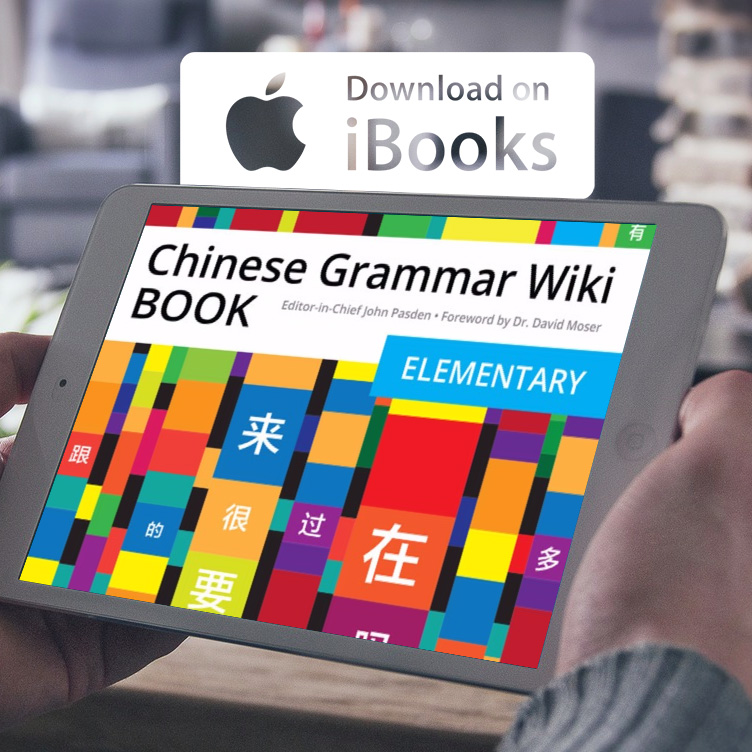 Thanks for your patience, Apple fans. So now there's:
At AllSet Learning we're working hard on the follow-up volumes. If you've ever been an editor of the Chinese Grammar Wiki, use the U.S. Apple App/iBooks Store, and are interested in a promotional iBooks version, send me an email. If you're looking forward to our forthcoming B1 and/or B2 volumes, and you've noticed any kinds of problems or shortcomings with the current B1/B2 content on the web version of the wiki, also send me an email. We need all the help we can get, and we'd be happy to thank wiki users for significant contributions with a promotional copy of those iBooks versions as well. (Apple allows publishers to share a limited number of free promo ebooks, but Kindle does not.)
Thanks for the support, everyone!